Aperitifs and cocktails in chic space between living stone walls and armchairs.


Discover our history

Into the picturesque historycal centre of Ostuni called " the White City "
near the ancient city wall between the particular whitewashed houses,
the small streets and the suggestive steps in the 1999 the Caffè Riccardo is borne.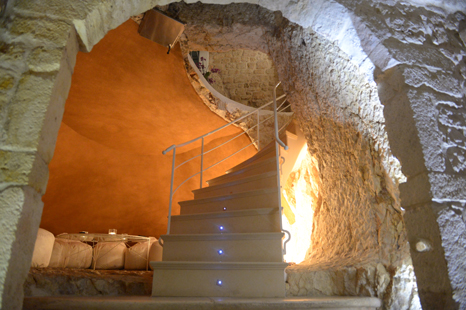 Riccardo Cafè is the best location to organize happy hour and exclusive events.
For every kind of situations, for a cocktail party or a more formal meeting.
Personalized menu with special touches for all the events in the heart of Ostuni's historical centre.
"I wanted a place that could be like my country: the light of the whitewashed houses and the gaudy colour of the red tomatoes drie by the sunlight". Thus, Riccardo Semerano, an Apulian enterpreneur, tells how his " Riccardo's Caffè